STOP SOLVING PROBLEMS THE EXPENSIVE WAY.
As a masonry contractor, the other trades count on you to get in first and do rock-solid work. If you do your job to spec, you make the whole project more cost and time effective.
But until recently, it's been impossible for electrical, plumbing, HVAC, and other tradespeople to incorporate your plans into their models. If they could plan for rebar and bond beams ahead of time, everyone would be happier.
Because the hard truth is this: Solving problems on the jobsite is expensive and messy.
Now, masonry contractors can speak to all other trades through a CAD BLOX 3D LOD 350 model. You can incorporate all stages of your project into one fully-fleshed-out system. This eliminates any potential clashes or conflicts taking place among various MEP and FP systems.
Additionally, when you work with CAD BLOX, you get an assigned modeler who works through the whole project with you. And when those conversations between trades happen, that person will support you on the call in real-time. We take notes, incorporate changes, and help you get everyone on the same page in order to make the BIM Coordination process as seamless as possible.
WHAT YOU GET WITH CAD BLOX BIM COORDINATION SERVICES:
Support Your Modeler on BIM Coordination Calls
Support from Your Modeler on Coordination Calls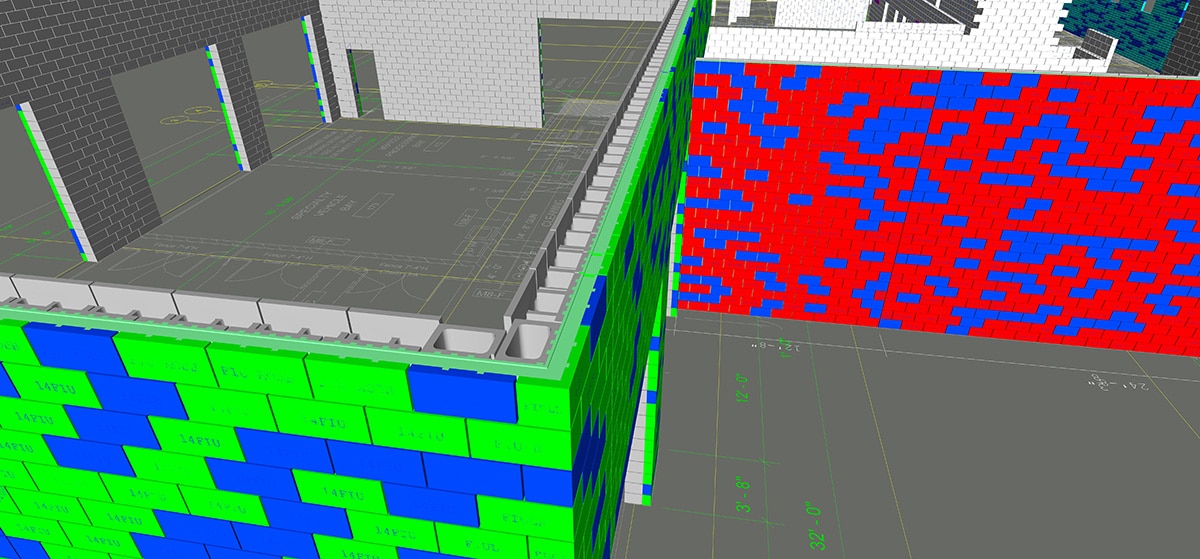 ARE YOU READY TO TAKE MASONRY TO THE FOREFRONT OF BUILDING INFORMATION MODELING?
CAD BLOX—along with our experienced and knowledgeable modelers—can take you there.